I hope everyone had a very blessed Friday Insha' Allah. I bought a new book that I'd like to share, which is called 'أنبياء الله ' or 'Allah's Prophets' by Mohammed Mutwali Al-Sha'rawi. I don't know if there's an english translation, but if there isn't than I hope someone translates it.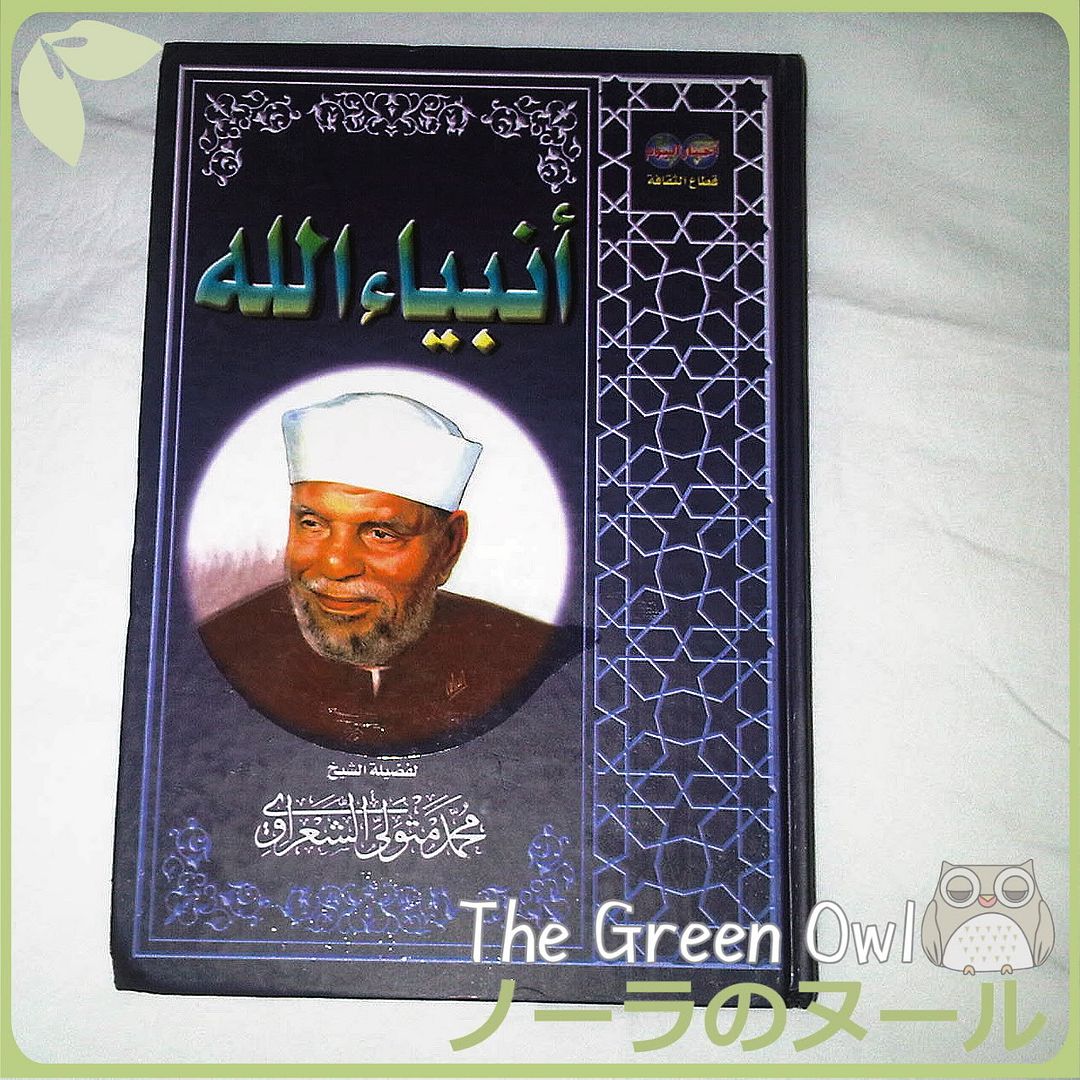 I've been searching for a book that talks about all the prophets in order and I finally found one. It's very easy to understand, and ofcourse everything is backed with proof from the Holy Quran. Everything is explained well, so when you read about a new point, you wouldn't have any doubts about the previous point AlHamdulilah
I've only read about 3 prophets today, Adam, Idris & Noah (Peace be upon them). Eventhough I had learned these things in school, we were given them in different orders I think, and some prophets were just names to me, with no particular story, so it confused me. And also, I used to remember some of the stories but I couldn't remember which prophets they belonged to

I fully recommend this book, because so far it's cleared my head.
I was hoping to write about what I learn from the Islamic books I buy, every Friday, but my sleeping habit is messed up, so I couldn't hehehhehhe. I usually like to wake up early, then read, then write about it, but these days I sleep really late (like in the morning) and wake up really late (like in the evening). This change in my sleeping routine is due to the extremely hot weather that has hit us here in Oman. The Air Conditioner is useless these days, sometimes I even forget it's on. BUT I will still try my best to fix my sleep, so it doesn't disrupt my life, my duties, and my prayers.
Salam