Rasha
& I love love love collecting things

. One of those things is BENTO!!!
So I decided to post my small collection (don't worry, it will grow) for you to see. I haven't used any except for one because there's no place to use them since I don't go to school, uni or work hehehehe
I have a big green box that I store in a little cupboard below my vanity:
This is almost everything (some are in our kitchen):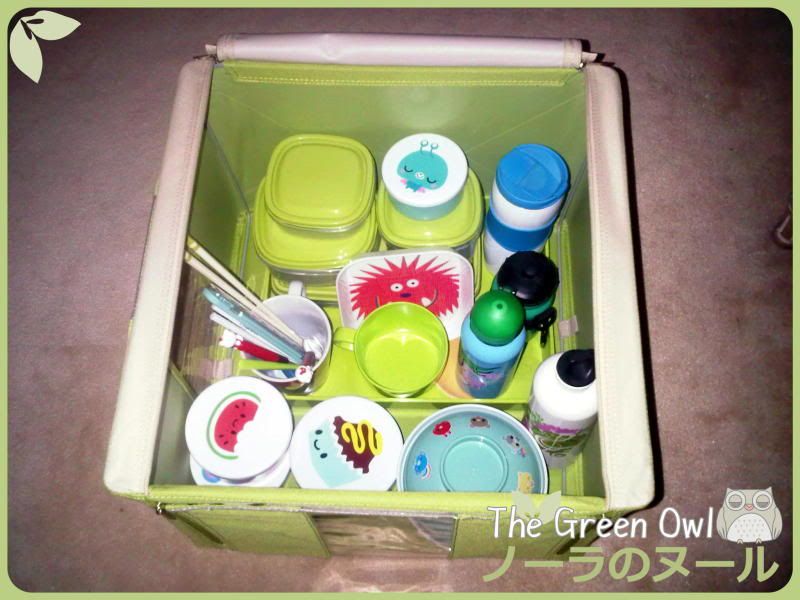 These ones I've bought from
Borders Muscat
(they've got really cool stuff):
This is what I eat chinese food with:
The End.