Rasha
& bought the
Audrey Couture Muse Collection
a year or so ago to be the first bundle of DVDs to add to our ever growing classic collection, and what a way to start!!!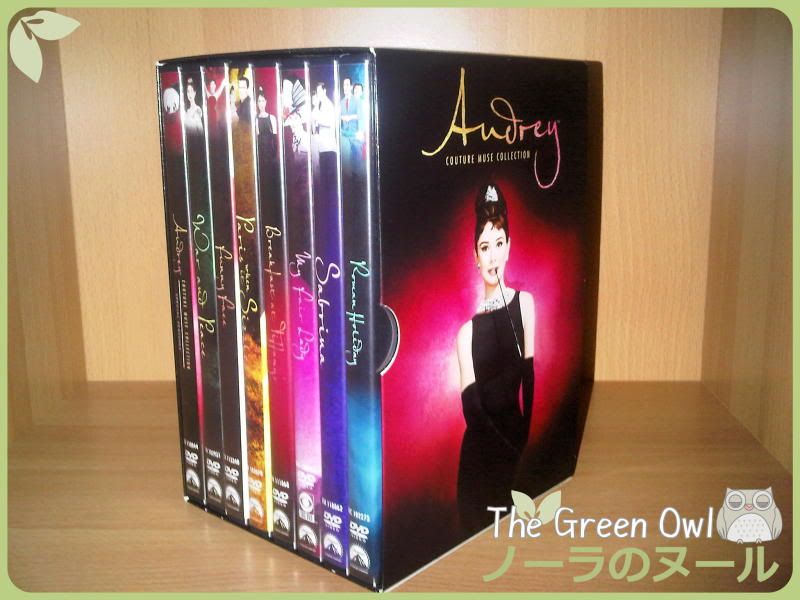 If you've never watched any classic movies but would like to, you should always start with an Audrey. There are so many good classics of other actors & actresses but Audrey's movies are on another level.
Paris when it sizzles is funny but that was shadowed by the unfortunate change in culture and morality. There were scenes that needn't be there but people at that time (60's) started to drift towards the dirty culture.
I hate watching movies from that time except movies in the 60's that are about the past eras like Mary Poppins or My Fair Lady.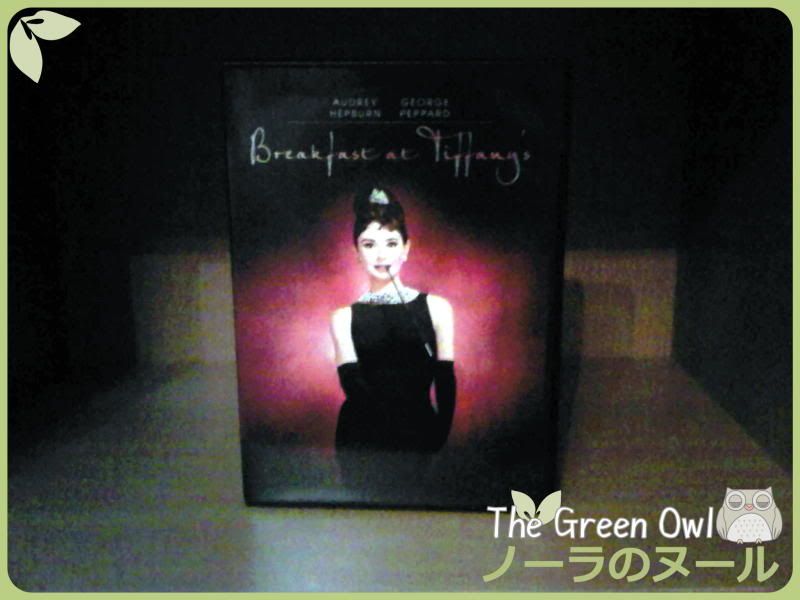 Breakfast at Tiffany's has a few scenes that are a bit too much I think but not so much for the type of movies that were usually shot in Europe at that time. Nonetheless the movie I think was way too over-rated.
Roman Holiday (1953)
was the first movie we watched from the collection. I watched it many many years ago, when I was around 13. That time I watched it with my older sisters and I was inlove with Gregory Peck (still am), but at that time I never used to remember the names of old movies or actors (no idea why), so I was extremely happy that I finally knew which movie I fell inlove with.
It was shot in it's ENTIRETY in Rome hehehheh (that's what it said). I guess at that time, it was a big deal to shoot a whole movie in a foreign country, they usually made sets of the places.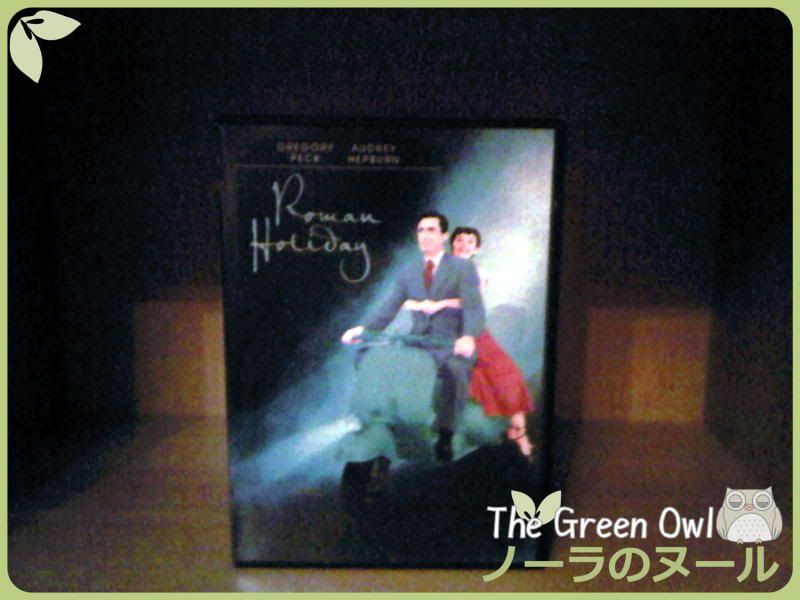 The plot :
A princess from a country that shall remain nameless runs away in Rome because she feels she needs space to breath, when she meets a man who happens to be a reporter. All through the movie she thinks she's tricking him into thinking she's a school girl but he's the one who's tricking her into thinking he's a salesman? ...I forgot
It's a must see movie, Rasha & I constantly quote from it!!!
This was Audrey's first ever hollywood movie and she was exceptional in it. You can see a detailed story and her costume videos in the extra section of the DVD.
Gregory Peck was already big in Hollywood but he was extremely supportive of her. He was so nice to her that he even suggested to the director to have her name with his in the titles. He also pulled a prank on her that was also included in the movie...it was in the 'mouth of truth' scene. He pretended his hand got caught inside the mouth...it was hilarious!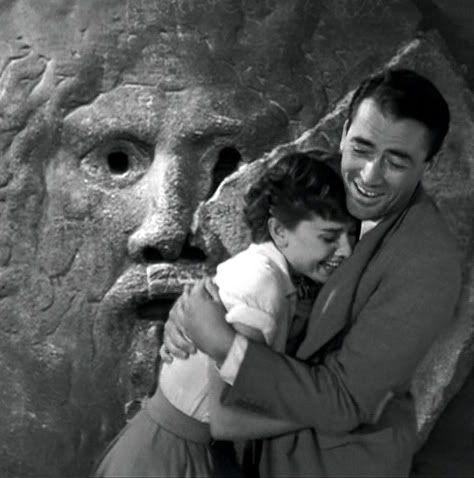 They became close friends ever since the movie. He even introduced her to her first husband, Mel Ferrer. She married Mel a year after the movie.
There are many funny scenes and funny quotes from the movie that it would be hard to include them all in one post...besides I'd be giving away the whole plot if I did that. So I'll just write my favourite quote, which is "
nobody she come, nobody she go...absolutly nobody
".
There were only two tunes repeatedly played all through the movie I think. One of them is the more romantic one and the other is a more dancy wancy fun one hehehhee. I think the second one should've been made into a full song with lyrics.
Here are some of the movies or series that mention the movie:
In
Chibi Maruko-chan
or ماركو الصغيرة one of Maruko's classmates (the rich kid) said he's got an autographed handkerchief of Audrey Hepburn the actress from Roman Holiday.
In
Only you (1994)
They qouted the scene from the mouth of truth.
This is a behind the scenes picture of Gregory Peck & Audrey Hepburn in the scene where she wakes up and realises she's at his place.
and here are some more (just click them):